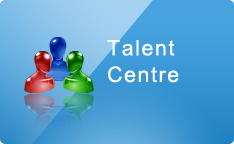 Home > Talent centre > Talent Philosophy
Talent Philosophy
People¡¯s Skill is the Source of Company Base
Respect the People gives the Company a Great Improvement
Employees are not only human resource but also company assets. We are promoting to establish scientific and vital people capabilities as company resource, and also ¡°Employee are improving themselves and also Important company assets¡± is basic our company philosophy, and let employee to
Improve themselves with competitive environment to achieve more higher level, is very important.
Also, we are promoting and managing to let our employee to have multi specialist skills to be able to proceed various type of Jobs, as company system.
JingWan is proceeding Respect the People and Creating the Skilled resource.
High quality, young and professional team of human resource build up, are the base of JingWan¡¯s power of speed.
|

Print
|

Go back